Sectors
The specialist in sectors with high demands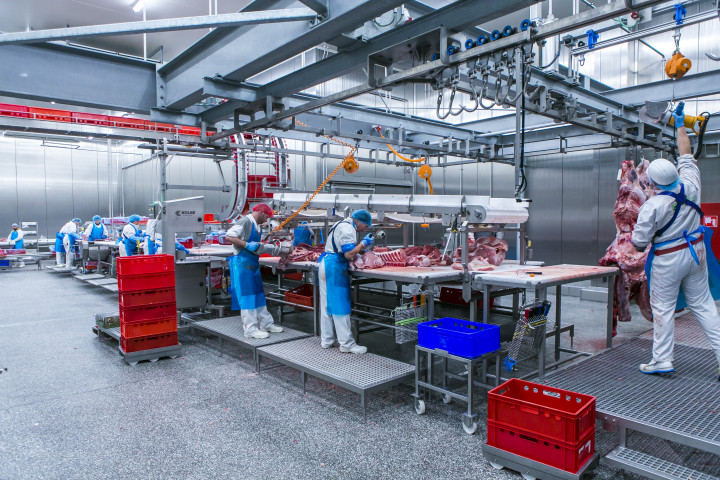 Meat
In the meat industry, it's all about hygiene, food safety and anti-slip. An industrial floor in this sector must be able to cope with the humid conditions in which work is carried out and be resistant to corrosive substances such as blood and fatty acids which are released during meat production. The Ruys Groep can deliver an industrial floor that is hygienic, bacteria-free, slip-resistant and thus guarantees safety.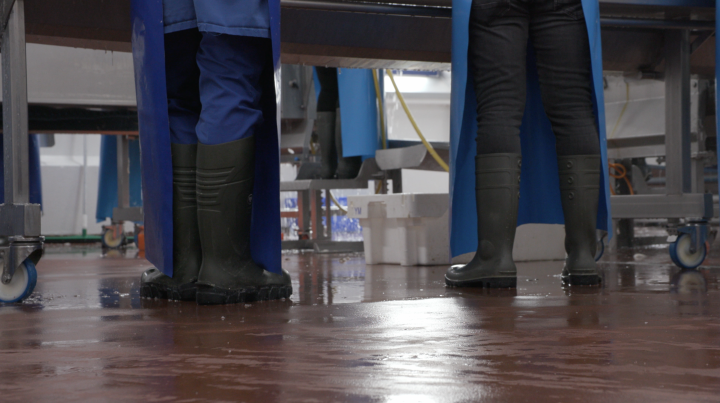 Fish
When processing fish, preventing the formation of bacteria plays an important role as there is a high risk of contamination and salt solutions are often used. Good hygiene and food-safe flooring are therefore important requirements for industrial flooring in the fish industry. Because this sector works with a lot of water and ice and internal transport is intensive, anti-slip and proper drainage are also indispensable. The Ruys Groep advises on the basis of your business processes and provides you with the right industrial floor!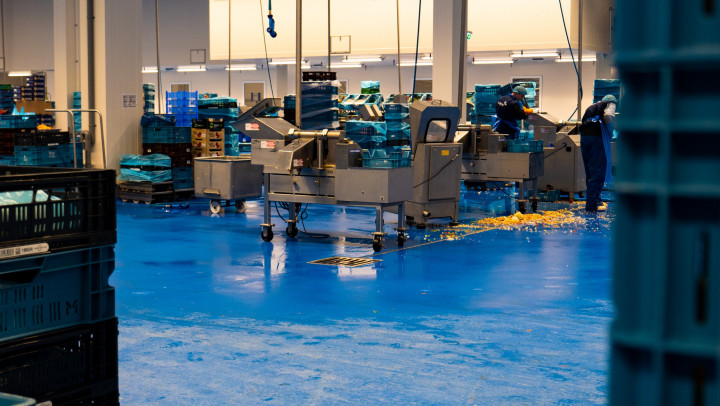 Potatoes, fruits and vegetables
During the processing of fruits and vegetables, aggressive juices are released that put an enormous strain on the industrial floor. Intensive traffic puts a lot of mechanical load on the floor, causing friction. A wear-resistant, strong and anti-slip floor, but above all a food-safe working environment, is extremely important. Thanks to our many years of experience in the food industry, the Ruys Groep knows under which influences the industrial floor must function and is happy to offer you the desired flooring solution!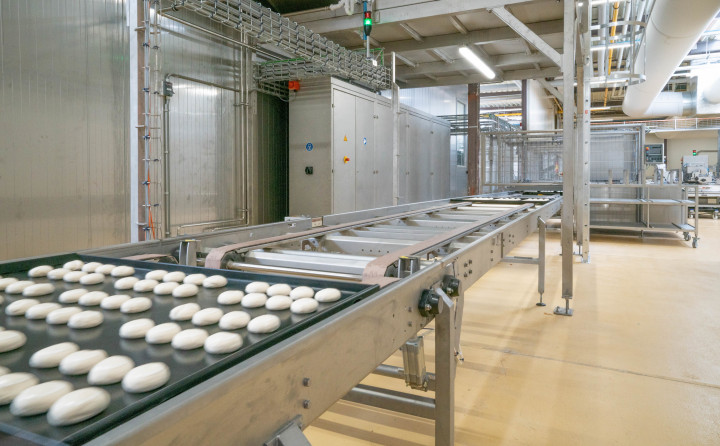 Bread & Pastries
In the bread and pastry industry, a clean and safe floor is essential. The Ruys Groep can provide this! In both sectors, the floor is intensively used and cleaned. In the production of both bread and pastry, there is a great risk of slipping due to the processing of semi-finished products, so an anti-slip floor is important. In addition, there are often strong temperature changes (oven & cooling) and numerous and intensive means of transport, for example, bread carts, all of which an industrial floor must be able to withstand.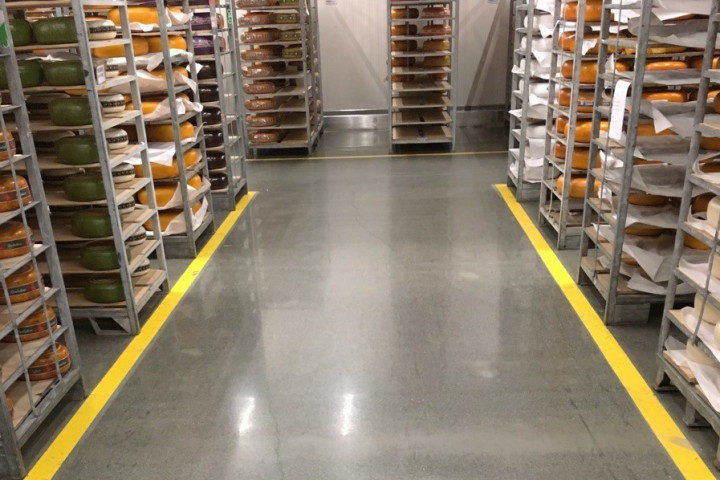 Dairy
The dairy industry includes the producers of butter and cheese products as well as the broad scale of milk products such as milk, milk powder, ice cream, yogurt and custard. The factory floor in this industry must not only be anti-slip and easy to clean, but also able to withstand the lactic acids that are released and the strong temperature fluctuations that take place.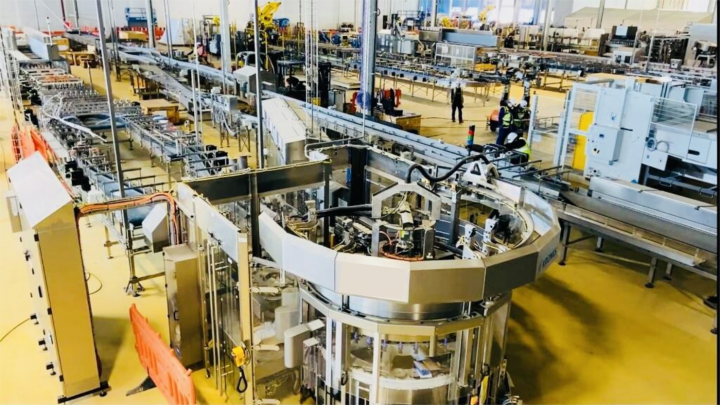 Beverages & Preservation
The Ruys Groep has years of experience in laying floors for the producers of canned goods, beer and soft drinks. For all these producers, it is crucial to ensure a high degree of anti-slip and hygiene. This sector contains dry food industries with a different floor load, but where quality is just as important. The Ruys Groep can offer these producers a high-quality, strong industrial floor which can be both esthetically embellished as well as robust enough for transport and dispatch areas.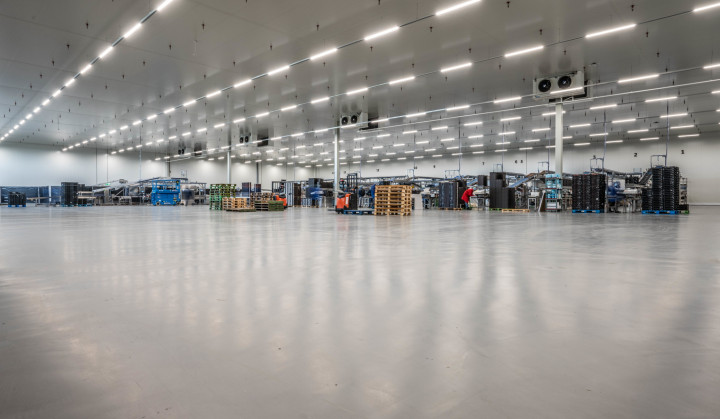 Other foods
At the Ruys Groep, we lay floors at producers and processors of, for example meals, nuts, peanut butter, chocolate, sauces and spices. Here, food safety and hygiene are of the utmost importance, so a floor that is easy to clean and where drainage is properly placed is indispensable. In addition, the floor must be able to withstand both the heavy chemical cleaning agents and the mechanical stress caused by machines and transport traffic in the production processes.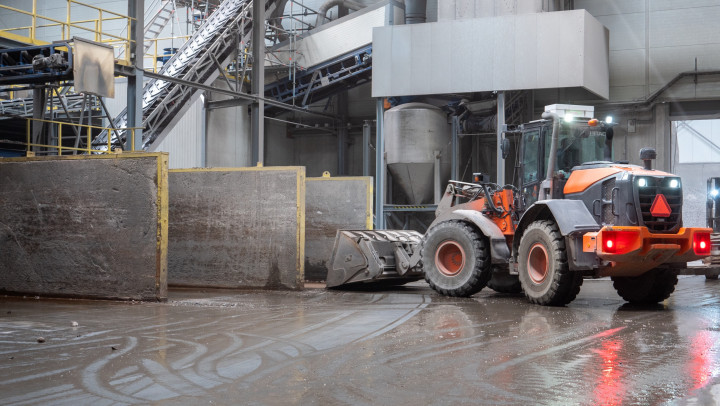 Heavy industry
In recent years, the Ruys Groep has installed many floors in the heavy industry, which is an exceptional sector due to the enormous loads that are placed on the industrial floor. Floors in this industry are taxed with heavy machinery moving forward and aggressive liquids from waste that try to bite into the industrial floor. The conditions are intense, but our industrial floors offer a solution in flooring to this industry. The benefits are numerous and will be immediately evident when replacing the asphalt that is often laid in this sector with the industrial floors of the Ruys Groep!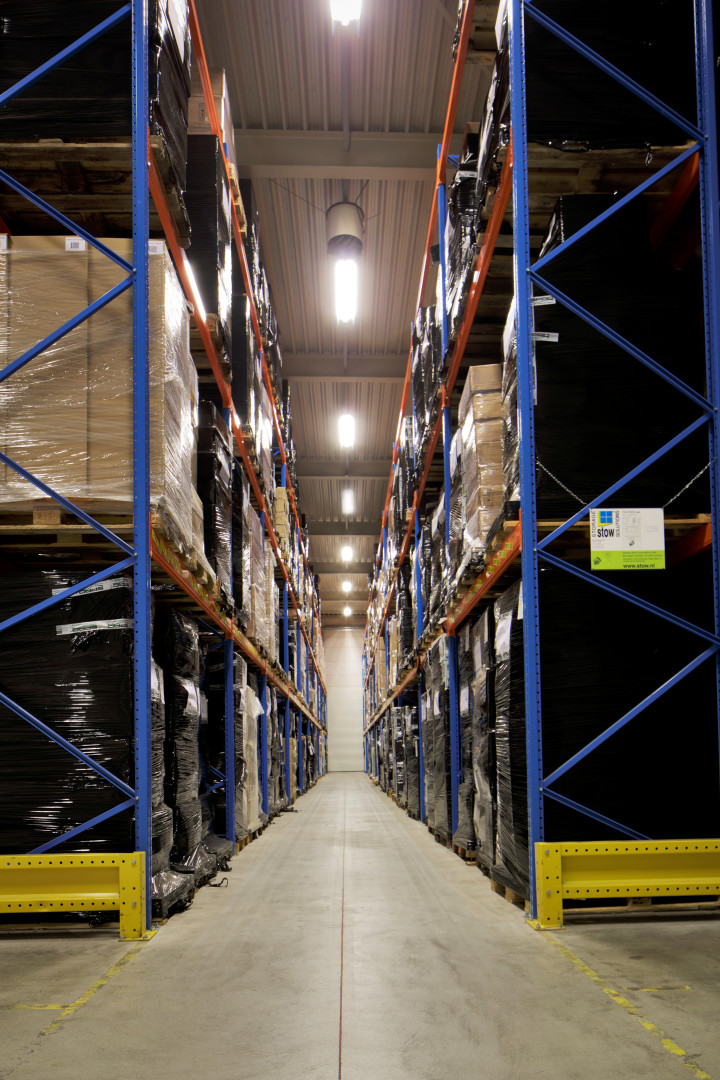 Distribution and Storage
In the distribution and storage sector, forklifts, pallet trucks, trolleys, trucks and other means of transport are moving over the floor day in and day out. A durable and strong industrial floor is indispensable in this sector. Since AGVs (automated guided vehicles) are often used in this sector, the Ruys Groep also offers super flat flooring solutions. In short: the Ruys Groep can provide you with an industrial floor with all these characteristics, so that you can work safely and efficiently in the distribution and storage sector.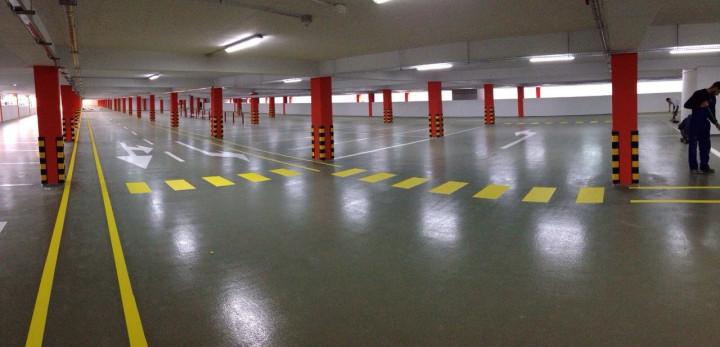 Automotive
The automotive sector comprises, amongst others, showrooms, garages, car manufacturers, car and truck washes and parking garages. While these companies' flooring requirements can widely vary, the Ruys Groep can provide a suitable flooring solution for all of them. In car garages, oils and heavy objects put a strain on the underlying floor, whereas for a showroom esthetics are very important and the showroom floor is influenced by possible plasticizers from tires. In car and truck washes, the floor is constantly wet making it essential that the floor is anti-slip and wear-resistant. For parking lots, the Ruys Groep can offer the total floor package, including installation of the floor and functional floor markings.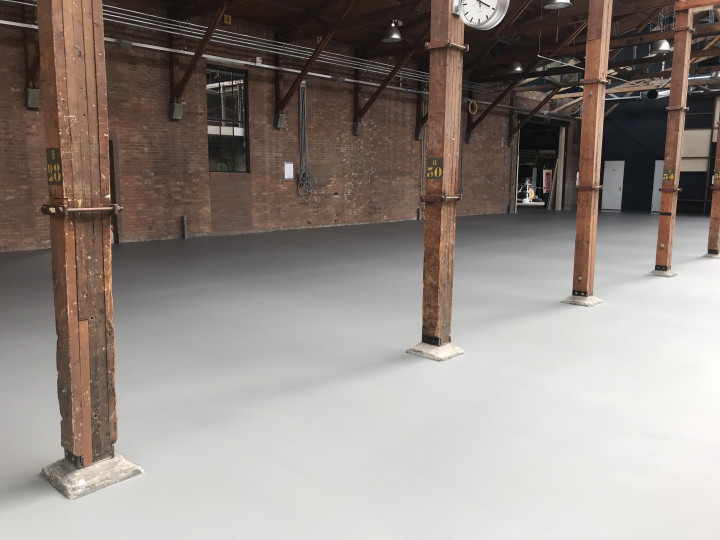 Utillities
Utilities or the commercial sector is a collective term referring to various companies working in different industries. Therefore, in many cases, customized advice is required in order to ensure that the appropriate industrial floor is installed which best meets the demands of their business processes. For example, the pharmaceutical industry has very different flooring requirements compared to those of transformer stations, laboratories, schools or train stations. Depending on the production area and the functionality of the floor, the Ruys Groep provides tailor-made advice.