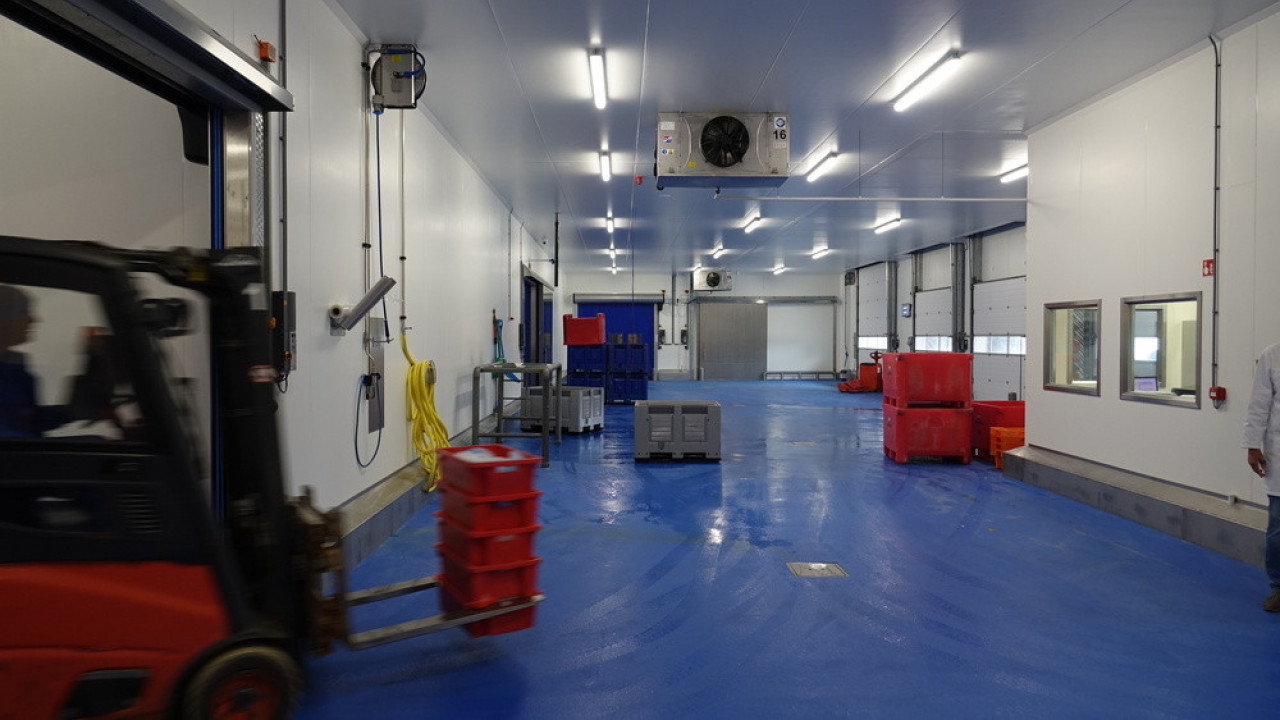 Fish-processing industry
A sector where an anti-slip floor is indispensable
Good hygiene and food safety are the most important requirements for a floor in the fishing industry. Thanks to our extensive experience of more than 45 years, the Ruys Groep knows the fish sector and the various hygiene requirements that the work floor must meet. Our team can therefore provide you with the right total package: the optimal industrial floor with sloping, drainage and wall protection.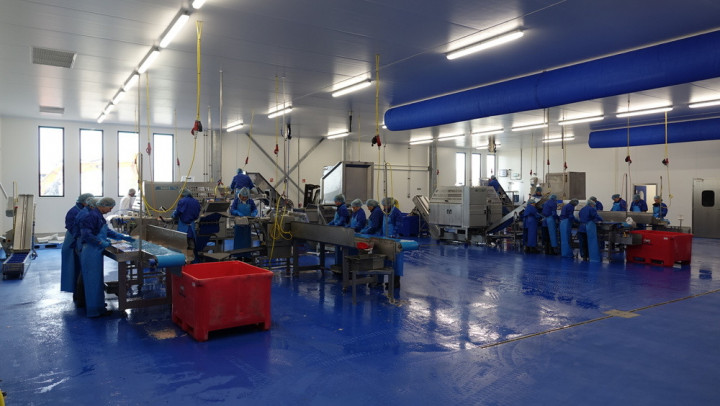 The challenge for a floor in the fish-processing industry
Companies in the fish-processing industry have designated areas for processing, packaging and preparing fish for transport. Each of these areas presents a common or own challenge for the floors being used.
When processing fish there is always a high risk of contamination, so stopping bacteria is crucial. An industrial floor that contributes to food safety is therefore indispensable in the fish industry. The Ruys Groep has been installing floors since 1974 and is therefore specialized in providing seamless, wear-resistant and anti-slip floor finishes for every area of the company.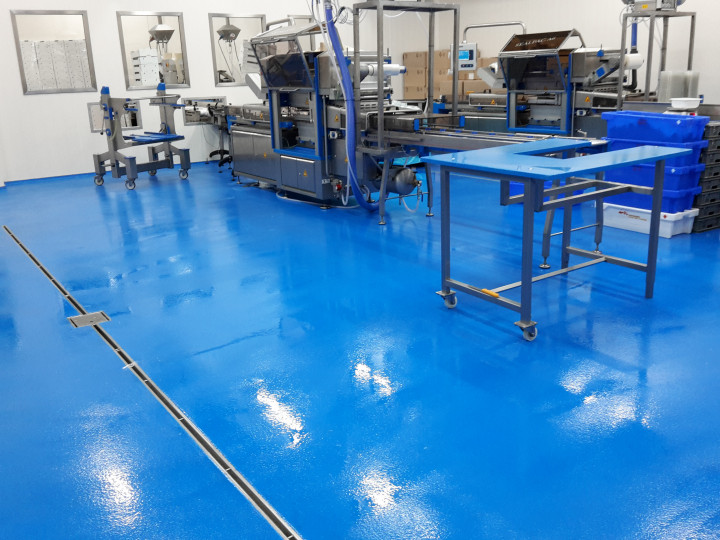 The fish-processing industry is a wet industry
The fish processing operations requires low temperatures and the industrial floors in operational areas are constantly wet due not only to the frequent use of water and ice but also to blood, fatty acids and fish waste. This can result in puddling, which causes an accumulation of bacteria. Preventing diseases and infections in the fish-processing industry is a top priority. Therefore, the use of a food-safe commercial floor is crucial in this industry.

A seamless floor-wall transition by means of skirting boards is a suitable solution. Here at the Ruys Group we use round corners, as opposed to right-angled corners which can be difficult to clean. In addition, the industrial floor is seamlessly connected to installed drainage systems, preventing hidden holes or cracks where dirt or bacteria can accumulate.

The wet production environment also inherently implies requirements for people and machines. The risk of industrial accidents must be minimized and pallet trucks, forklifts and other means of transport must be able to move safely across the processing floors. In addition to optimal wall protection and drainage , the Ruys Groep offers an anti-slip floor to enhance safety.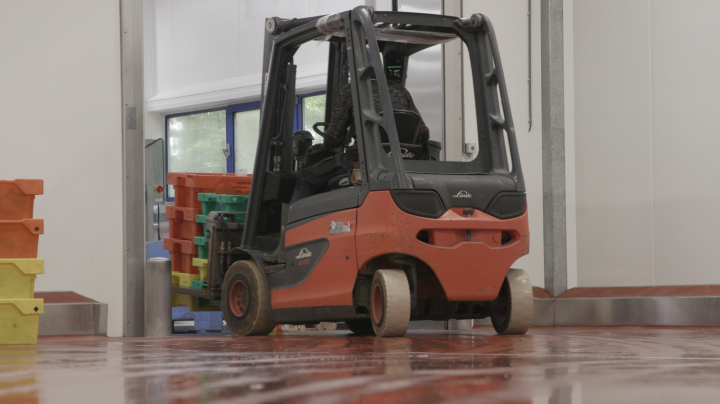 Cleaning the floor in the fish-processing industry
When processing and packaging fish, a lot of (liquid) waste is released, which often ends up on the floor. Also, in many cases, fish is marinated or processed with salt solutions. These agents can have a corrosive effect on the floor. In addition, floors in the fish-processing industry are of course cleaned very thoroughly daily. Often this is done with harsh cleaning agents, high-pressure cleaners or other chemical products. The industrial floor must be resistant to these corrosive agents in order to limit damage. We can safeguard against this with suitable, chemical-resistant industrial floors!
Intensive transport in the fishing industry
Transportation within companies operating in the fish-processing industry is intensive. The fish must be transported from the entry area to the processing and packaging areas and then on to the freezing or storage area. For this reason, the floor has to be strong and wear-resistant. The floor must not be damaged by these transport movements of, for example, forklift trucks and pallet trucks. A wear-resistant floor is therefore extremely important, which we at the Ruys Groep understand!
Our industrial floors meet the hygiene requirements of the fish-processing industry
Floors in the fish-processing industry must meet all kinds of requirements to be suitable for your business. There are also various safety and hygiene requirements that your floor must meet to be legally approved. All Ruys Groep industrial floors meet these legal requirements, complying with: HACCP, USDDA, EEC guidelines and BCR.
The subsectors that our floors are suitable for
The industrial floors for the fish-processing industry can be installed in various types of companies:
Fish wholesale
Fish processing
Fillet lines (fresh fish)
Cookeries
Smokehouses
Preservation
Cold stores and freezers
Fish shops
The most commonly laid floors in the fish-processing industry.
References in the fishing industry