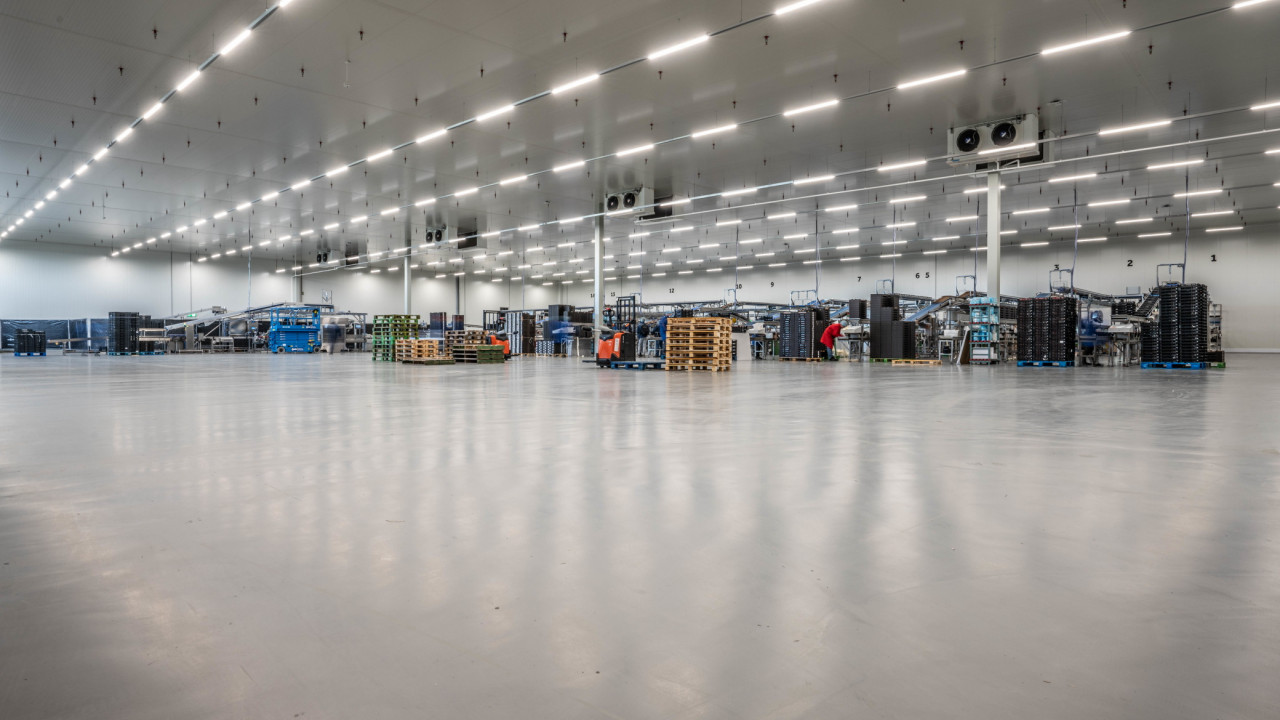 Other Foods
The right floor for the production of diverse foods
The other foods industry includes the production of foodstuffs that are not specifically included in the production or processing of meats, fish, fruits & vegetables, breads & pastries and drinks & preserves. At the Ruys Groep, we have installed floors at producers and processors of meals, nuts, peanut butter, chocolate, sauces and spices, to name a few. Because these products are so diverse, the most suitable floor depends very much on the intended usage or purpose of the floor. That is why, for each project, we first examine the function of the rooms where the floor is to be installed and inventory the wishes and needs of the client before drawing up a suitable recommendation.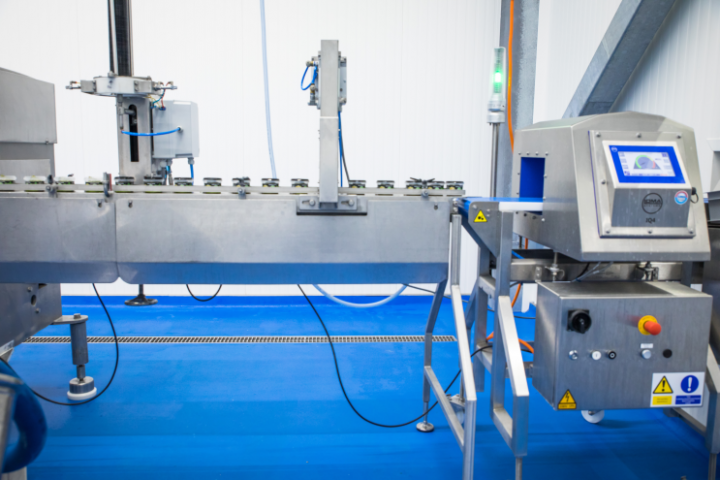 Challenges faced by floors for the other foods sector
Before we advise on a new floor, we analyze the factors to which the floor will be subjected. This would include such factors as intensive transport, chemicals, strict hygiene requirements, high temperatures and/or slippery conditions. With more than 40 years of experience, the Ruys Groep is acquainted with most of the challenges that your floor will be subjected to during your business processes and how best to meet these challenges.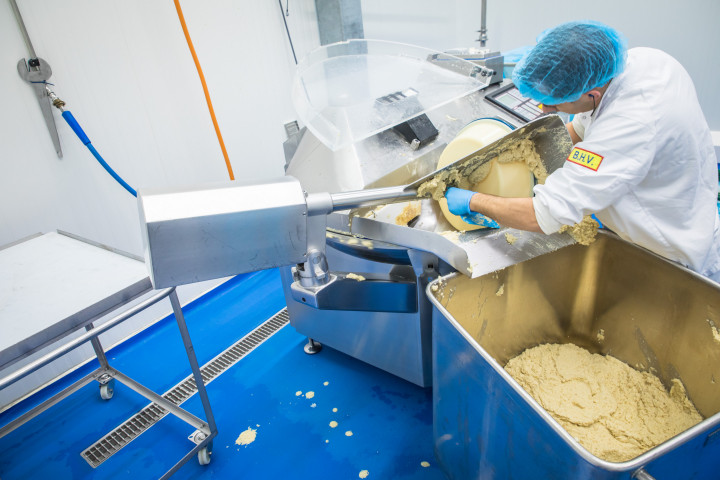 Chemical challenges in the other food sector
Besides mechanical stress factors, the floor may also be subject to damage or deterioration from chemicals. This can occur, for example, when chemical or aggressive cleaning agents are used, or when chemicals or aggressive fluids are released during the production process. It is important to install a floor that can withstand these challenges. At the Ruys Groep, we lay floors that are unaffected or minimally affected by chemicals.
Food safety and hygiene
In food production or processing, hygiene and food safety often play a major role. Here, of course, it is important that the floor is easy to clean and that the likelihood of puddles of water forming is reduced. To this end, we draw up an appropriate floor sloping plan along with a proposal for a suitable drainage system to ensure that our industrial floor will be easy to clean and will retain its anti-slip properties.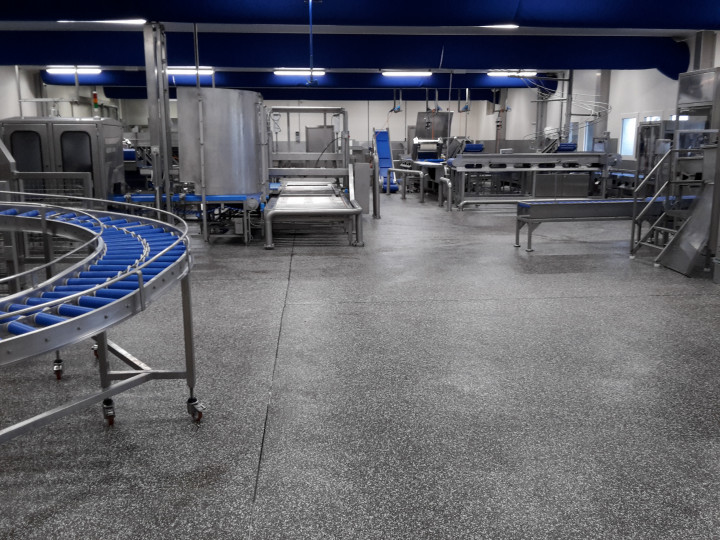 An antistatic floor solution
A floor in the other food industry may be subject to mechanical stress from internal transport traffic and heavy machinery. Some industries even incur electrical charges produced when many different machines are used, which in most cases means the use of a fairly automated production process. In order to avoid the risk of flying sparks from machines or the danger of explosions, we offer an antistatic floor system. This can be combined with a wear-resistant floor to reduce damage from intensive daily traffic moving over the floor.
The Ruys Groep can also offer the right wall protection to avoid damages to walls from intensive use of transport equipment.
Our floors are suitable for the production of:
Nuts;
Peanut butter;
Chocolate;
Sauces;
Spices;
Other.
The most installed floors in the industry of other foods
De Ruys Groep offers a solution for every problem! The type of floor strongly depends on the application. Contact us for more information or request a non-binding consultation
References in the industry of other foods