Total industrial flooring solutions and related products
The Ruys Groep provides the optimal total flooring solution for diverse industries by advising and realizing efficient and durable industrial floors.
New at the Ruys Groep!
The Ruys Groep continues its growth and has expanded for the Euregion with Arno Dohmen
Total range of flooring solutions
New Construction
Since 1974, the Ruys Groep has been laying quality floors internationally in the food processing, logistics and heavy industries. We have over 40 years of experience, extensive technical knowledge, and provide full-service expertise from design to completion.
Renovation 
The Ruys Groep is a specialist in the field of high-quality, complete floor renovations in the shortest possible time. We combine our experience and choice of materials with cutting edge innovations and techniques, and respond flexibly to your operating conditions.
Maintenance 
We can safeguard that your floor maintains its optimal level through a maintenance contract, thus ensuring that the floor continues to meet the laws and regulations that apply to your sector.
Sloped floors
Puddle-free floors contribute to hygienic and efficient operations by eliminating possible bacteria. By combining the final floor finish with an underlying correctly sloped floor, we can realize a complete and food-safe industrial floor.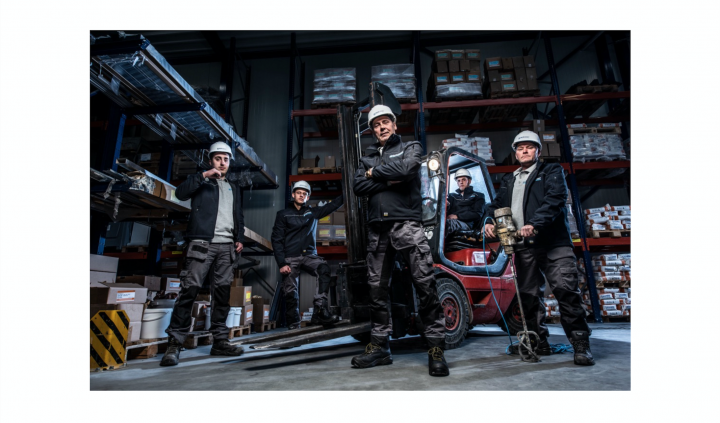 Synergy in industrial floors
The right industrial floor is durable, ensures efficient operations and contributes positively to the image of your company. Of course, every company is different, so how do you find the floor that best suits your requirements? The Ruys Groep listens to your needs and then provides tailor-made flooring solutions, including stainless steel wall protection and stainless steel drainage systems. From new construction to renovation and from esthetic synthetic to cement-bonded floors that always fit your business processes, the Ruys Groep delivers!
The right floor in the right place
The Ruys Groep has a long-standing reputation for expertise in the food processing industry, where high demands are made on the floors. Many of our clients have been working intensively on their quality Ruys floors on a daily basis for decades, where hygiene, heavy load capacity, anti-slip and wear-resistant properties are important pillars for the perfect floor solution. In short, this means that the more demands that are placed on the floor and the harsher the circumstances, the better the floors of the Ruys Groep come into their own. Because the floors not only look sleek, but are also safe and practical, we deliver an impressive business card for your company. Thanks to our advice and the practical solutions we provide, you will never be faced with unpleasant surprises. We work efficiently and purposefully, so our flooring solutions directly match your expectations. As our slogan says: 'the right floor in the right place'.
Reason for choosing the Ruys Groep
Efficient
Ruys floors are an efficient investment according to the 'total cost of ownership' principle, whereby the investment will definitely pay for itself in the long run. In addition, our experts are involved from the beginning of the construction or renovation project, preventing unnecessary implementation problems and saving unnecessary costs.
Durable
The Ruys floors have a long life due to their specific properties and require little maintenance. Only natural materials are used so that no harmful, chemical or toxic substances are released. All our floors comply with BREAAM certification, including the highest category: BREAAM Outstanding.
Proactive advice
Naturally, we actively advise you in your choice of floor, but we can also advise you in the area of drainage and wall protection. We offer a solution for every expected environmental and operating flooring challenge. By means of our expertise, experience and advisory role, the Ruys Groep ensures the right floor in the right place so that our clients can work on the floor without any worries for years.
Accurate realization
The Ruys Groep wants to be involved in any new construction or renovation plans of our clients as from the beginning and distinguishes itself by offering a broad total package. Because the four specialist companies under the Ruys Groep work as one, we achieve an accurate planning that you can rely on. Every project is unique and is completed with care.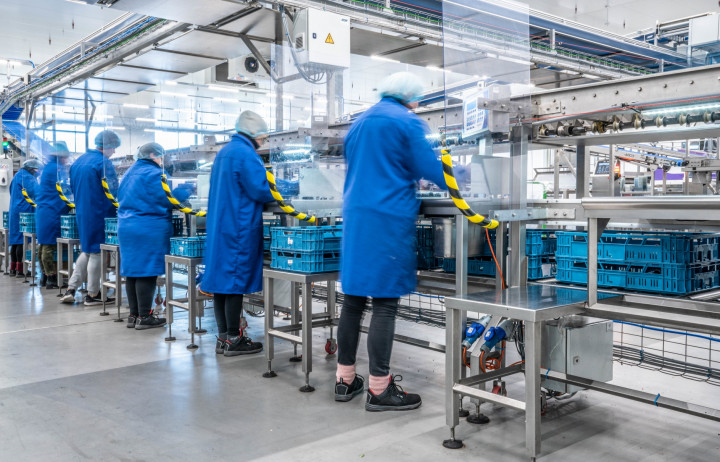 Sectors where the Ruys Groep is active
The Ruys Groep distinguishes itself from competitors by thinking along with its client, providing appropriate advice and realizing the entire floor process from the subfloor to the floor finish. Part of the total package/advice is determining an appropriate slope plan, so that with the installation of our slope floor we can provide a puddle-free work floor for our clients. Thanks to our unique range of specialist flooring products and services, we have been a well-known flooring partner within the meat, fruit and vegetable, and fish industries for many years.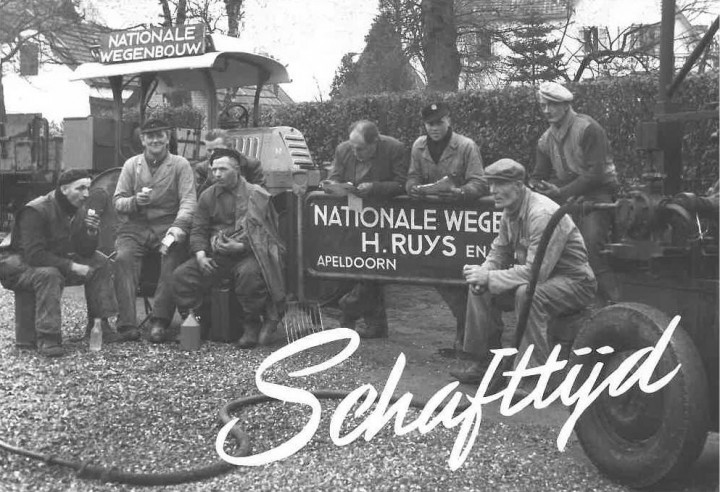 About us
Starting out as a road construction company, the Ruys Groep moved into the flooring industry in 1974 and our specialists have been realizing unique industrial flooring solutions ever since. Through years of experience and dedication to continually innovating, the Ruys Groeps' total product range has greatly expanded over the years. The advantages of our flooring solutions are well known to international food processing companies. For years, we have been supplying quality industrial floors in countries such as Belgium, Germany, America, Spain, Russia, Italy and North Africa.