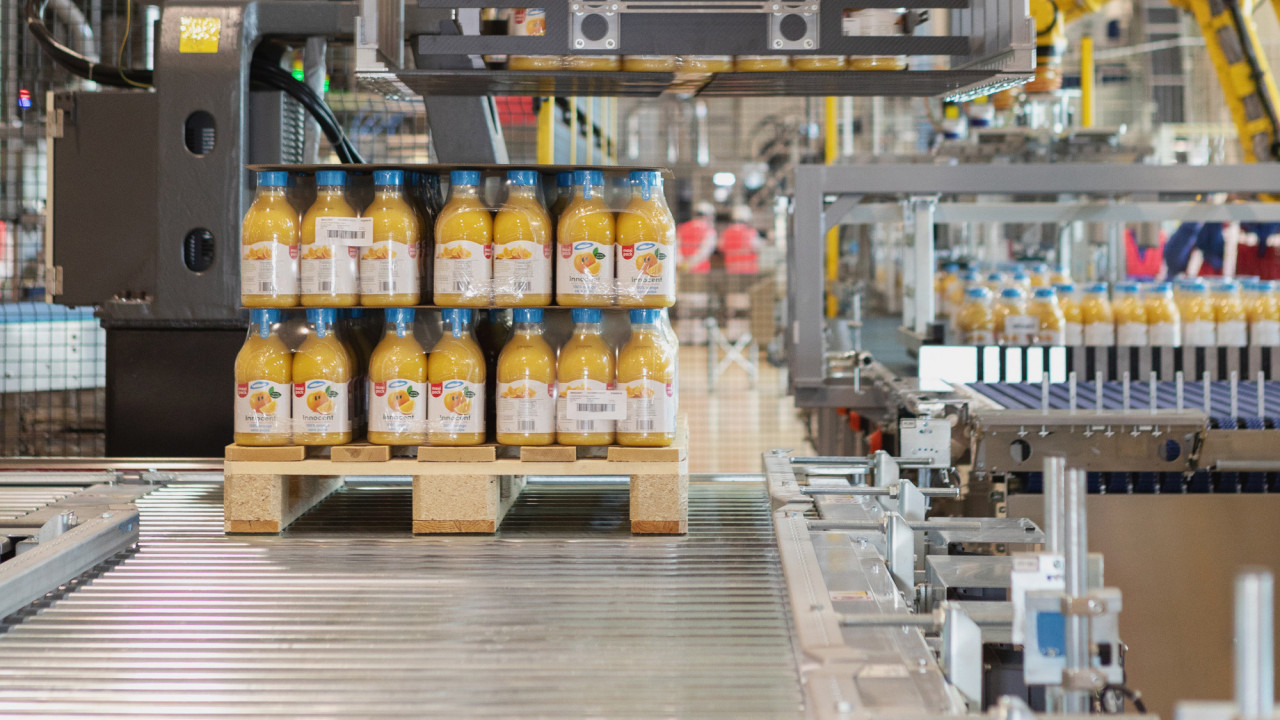 Beverages and canned goods
A practical and esthetic floor in the production of beverages and canned or preserved goods
The beverage and canning industry encompasses very different sectors. However, for all of these sectors or producers, a high level of safety and hygiene is crucial. A bacteria-free floor with an appropriate drainage systems contributes to eliminating these issues. Furthermore, the Ruys Groep can also ensure that the floor has a clean and esthetic look contributing to the overall appearance of your company. The Ruys Groep delivers safe, practical, hygienic and esthetic floors!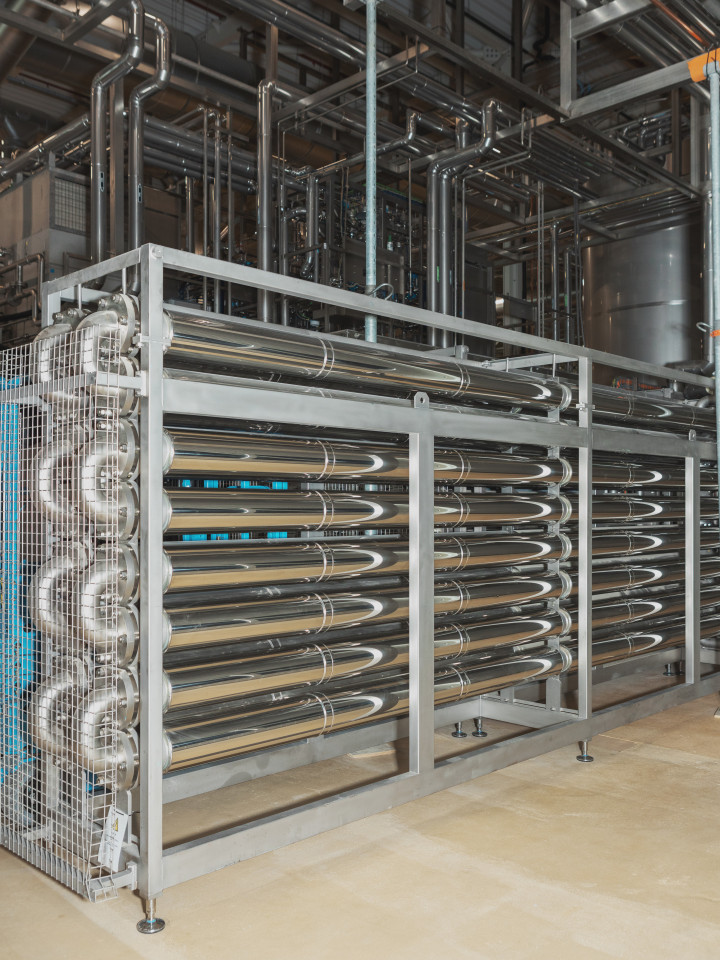 The challenges for a floor in the beverage and canning industry
When producing beverages and preserved goods, there are several issues that need to be taken into account when installing a floor. These include the disposal of liquids and chemicals, easy floor cleaning, esthetic appearance, and the mechanical load of machines and means of transport on the floor. With more than 45 years of experience, the Ruys Groep is the recognized expert in replacing, renovating and completely new laying of floors at producers of fruit drinks, milk, beer and soft drinks.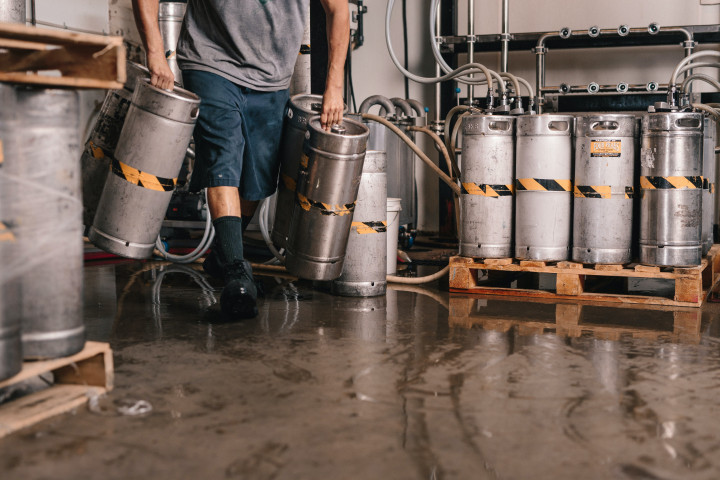 A puddle-free and food-safe industrial floor
Food safety and hygiene play an important role in the beverage industry. Liquids coming from dirty water, cleaning water, pulp, lactic acid, sugar water or fruit drinks needs to be disposed of properly. Therefore, one of the main requirements in this sector is an appropriate slope to the floor and drainage system. The Ruys Groep realizes slopes of less than 1% preventing puddles of water and allowing the liquids to flow easily to the drains and gutters. The drains and gutters have a seamless finish with the floor so dirt cannot accumulate in hidden cracks, seams or holes. The drainage system also makes the area easy to clean and contributes greatly to food safety and sanitation requirements. Because of the water usage in this industry, the risk of slipping is higher. For this reason, we offer industrial floors with the appropriate anti-slip, allowing people and means of transport to move safely across the floor.
Resistant to aggressive liquids
During the production of beverages and fruit juices, 'aggressive' fruit juices, such as pineapple and orange, can be released. The milk industry works with lactic acid, which can be considered an aggressive liquid. The beer and soft drink industries work with different sugars, such as crystallized sugar. Crystallized sugar is an aggressive liquid as this sugar gets wet, then dries and then gets wet again. Therefore, it is important that the floor is resistant to these liquids, so that the work floor can stand up to the stresses the business processes cause. The industrial floors of the Ruys Groep not only meet these requirements, as they are chemically resistant, but also have a long life!
Damage from heavy objects and electrical charges
Every day people work intensively on the floor and heavy and large objects may fall on the floor. In addition, internal means of transport are driven over the floor daily for bringing in and removing products. Therefore, at the Ruys Groep, we install strong floors that are wear-resistant and can withstand more than a little rough handling.
Some sectors employ an automated process using many machines that give off an electrical charge. This creates a risk of sparks flying, which can lead to explosion hazards and damage to equipment. In order to guarantee safety, we deliver antistatic industrial floors. These antistatic floors ensure that no discharge can be transferred to people or equipment.
An esthetic floor in the beverage industry
In many cases, companies in the beverage industry want to show how their products are produced. We therefore often hear from our clients that they would like to have an esthetic, safe, hygienic, strong and sometimes antistatic floor. Showing where their products are produced, of course, means also having a fresh, sleek and esthetic floor. Therefore, we also can install esthetic floors that contribute positively to the appearance of your company.
A suitable floor for work in this industry
Our industrial floors for this industry are suitable for producing:
Beer;
Wine;
Soft drinks;
Canned goods.
The most commonly laid floors in the beverage and canning industry.