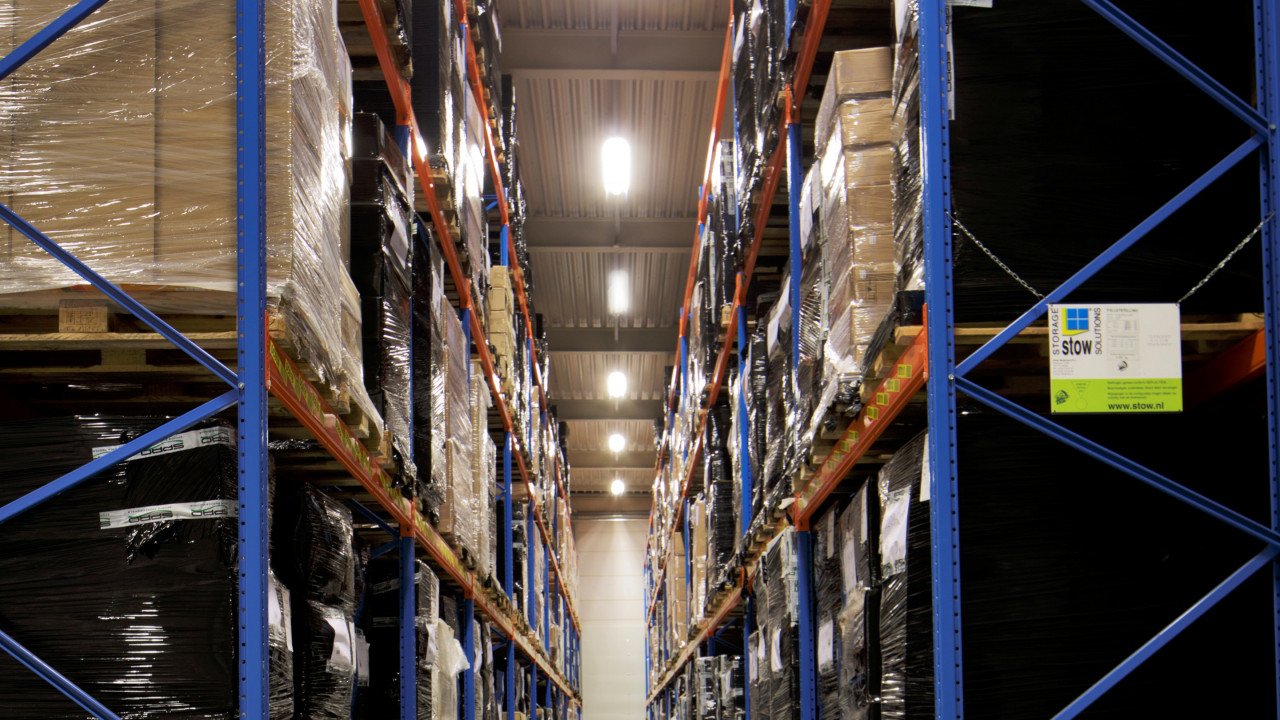 Distribution and Warehousing
A suitable industrial floor: super-flat, dust-free and able to withstand heavy loads
The distribution and warehousing industry includes companies that provide for the distribution and storage of goods. In a distribution center, forklifts, pallet trucks and other means of transport are driven day in and day out, and the sliding load of crates and pallets on the industrial floor is intensive. The work floor in this sector is subjected to high mechanical loads and requires a wear-resistant industrial floor with high compressive strength. Adding suitable wall protection ensures that walls are not damaged.
The Ruys Groep can provide you with an industrial floor with all these features, so that you can work safely and efficiently in your business in the distribution and storage sector.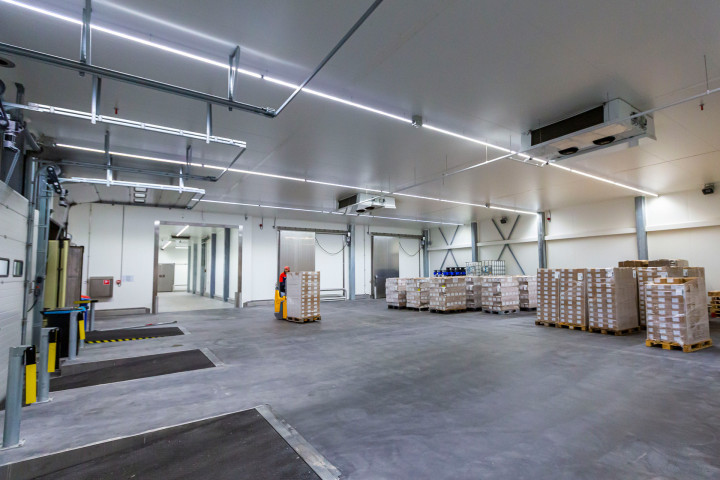 The challenges for a floor in the distribution & warehousing sector
The distribution and warehousing sector places many demands on an industrial floor. Thanks to our many years of experience, the Ruys Groep knows what these requirements are and how we can best address these issues when installing our industrial floors. For this industry, we have various flooring solutions for every space and budget.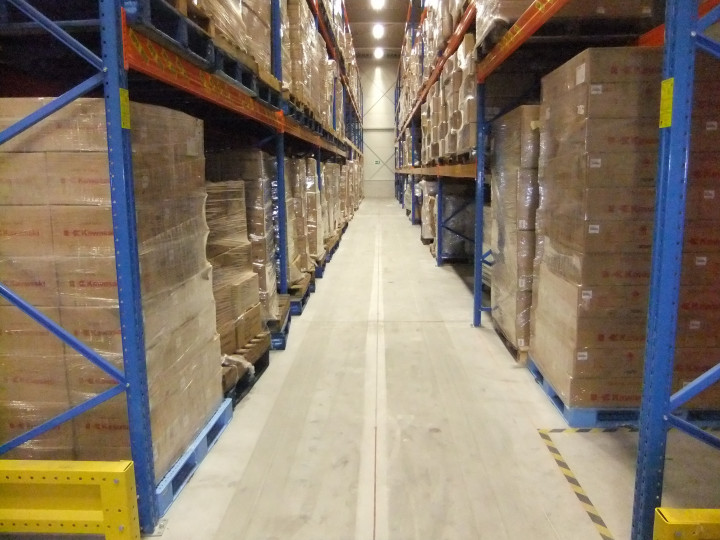 High load on the floor
In the distribution and warehousing sector, the sliding of containers and pallets causes a high sheer load on the floor. Fork-lift trucks and other means of transport carry heavy loads and the intensity of traffic is high, so the mechanical load on the work floor is great. The Ruys Groep offers strong industrial floors that can withstand these influences, so that you do not have to worry about possible floor problems and can work innovatively.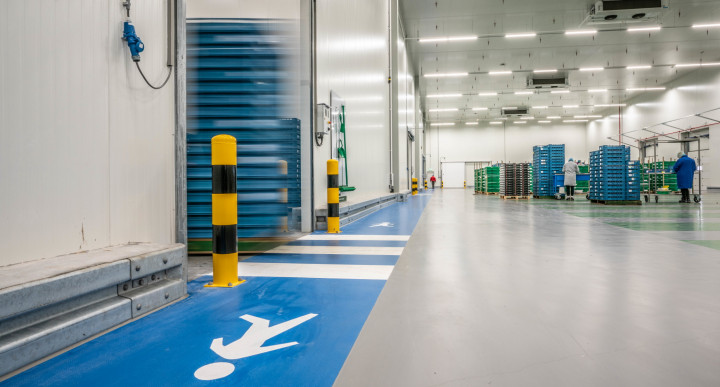 Avoiding dust with the right floor
In distribution centers, companies often have to deal with dust which they wish to limit as much as possible. Applying a thin floor finish, such as a PU cement floor or synthetic floor, will keep your industrial floor dust-free, improving hygiene and safety for employees. An additional advantage of this solution is that the floor is available in a variety of colors, enhancing the esthetic look of your business premises.
Aggressive liquids
Some segments of the distribution and warehousing industry work with aggressive liquids. These liquids eventually bite into the industrial floor causing damage, such as cracks and holes. The Ruys Groep is the largest Ucrete applicator in the Netherlands. Because of its high chemical resistance, the Ucrete floor system is a perfect industrial flooring solution for warehouses where aggressive chemicals are stored.
A super-flat industrial floor
Distribution centers and high-stack warehouses often use high-lifting forklifts to access high-level racking. A small nuance in the flatness of the floor can make a huge difference when storing goods at high levels. It is therefore important that forklift trucks can reach high into the air without incurring problems or jeopardizing safety. The Ruys Groep can install super-flat floors.
The Ruys Groep's KORODUR reinforced screed floor is a very strong industrial floor that can be laid in all desired degrees of flatness. Over the past 45 years, Ruys Vloeren has provided large distribution centers with this high-quality industrial floor and has done so several times in the super-flat version.
Robotic traffic
The increasing use of AVGs, AMRs and other robotic traffic has placed further demands on the flatness of the floor. An unlevel operating floor causes stagnation in traffic movements and costs money. Avoiding hindering automatic traffic by nuances in the floor requires craftsmanship, which the Ruys Groep possesses, to ensure that the floor connections to the transport lines are not impeded.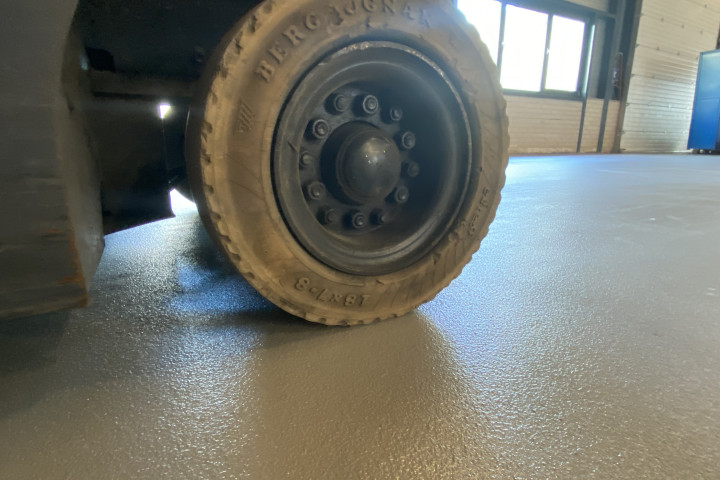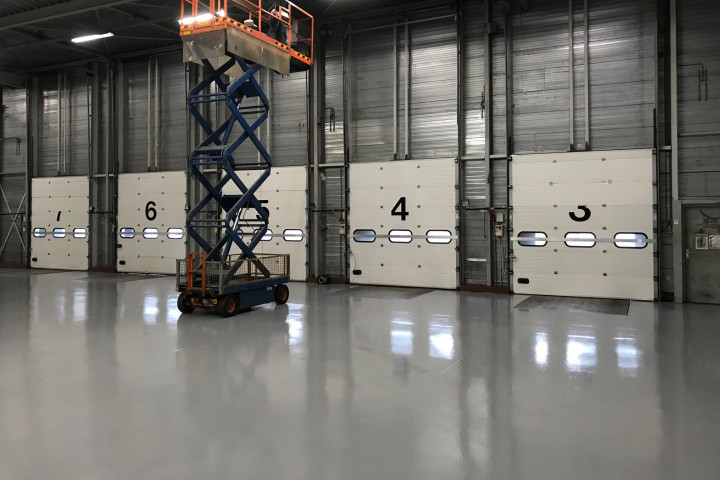 The sectors our floors are suitable for
The floors for the distribution and warehouse industry have been divided into various types of companies:
Distribution
Warehousing
Expedition
The most suitable floors for the distribution and warehousing industry