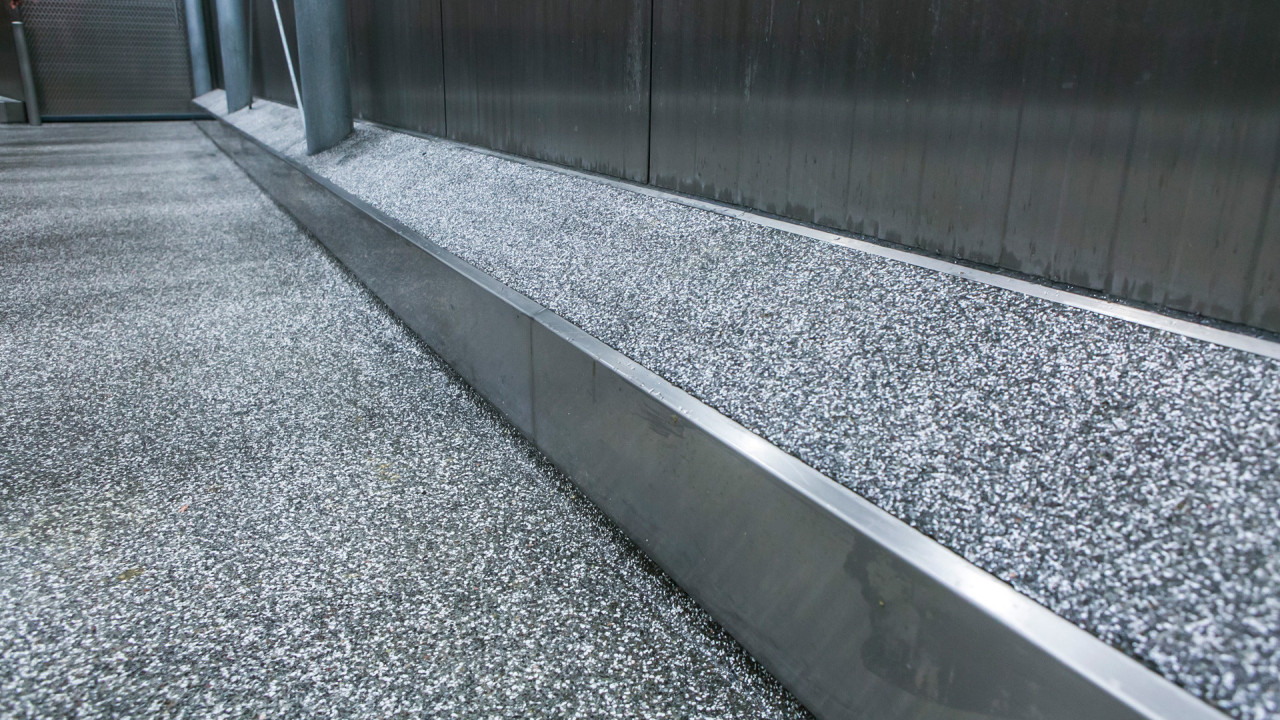 Wall protection
We offer a wide range of wall protection suitable for protecting against every type of transport traffic in an industrial space. Our assortment ranges from a simple seamless skirting board to an impact-resistant bump curb or wall rail that will give you decades of convenience.
High-quality stainless steel bump curbs
At Ruys Group, we supply high-quality industrial flooring. But, we also offer more than a durable industrial floor and can provide you with a suitable solution for protecting your walls. With our strong stainless steel bump curbs, we create a seamless transition between floor and wall, ensuring hygiene and protecting your walls against impacts caused by forklifts, pallet trucks and other means of transport.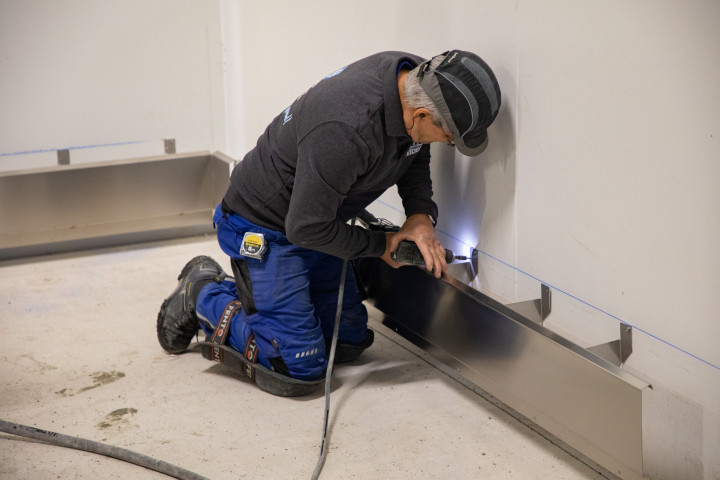 The professional installation of our bump curbs
Our stainless steel bump curbs consist of 1.5 mm thick stainless steel segments that are seamlessly welded on site, creating a single unit between the floor and the bump curb. The bump curb itself, which is 15 cm thick, is attached to the rough structural floor. Of course, a solid construction is desired. Therefore, the bump curb is (where necessary) connected to the construction floor by means of dowels or anchors.

To create an even stronger effect, a special concrete mortar is poured into the bump curb structure. In this way, we ensure that a strong structural whole is created, without hollow spaces. The top of the stainless steel bump curb is finished off with the same, strong and dense material of which the floor is made. This creates a uniform unit between the floor and the bump curb, creating a uniform appearance. Th result is "a rock solid band", which you as a customer will enjoy for decades.
The characteristics of the stainless steel bump curbs
All Ruys Group stainless steel bump curbs have the following characteristics:
Comply with all HACCP, USDA, BRC standards;
Equipped with skirting recesses for seamless hygienic skirting;
Seams welded in place;
Highly impact resistant;
No moldy joints;
Virtually maintenance free;
Available in different dimensions;
Workable between and in front of steel columns;
Esthetically pleasing in appearance when combined with the industrial floor.
Prefabricated Wall Protection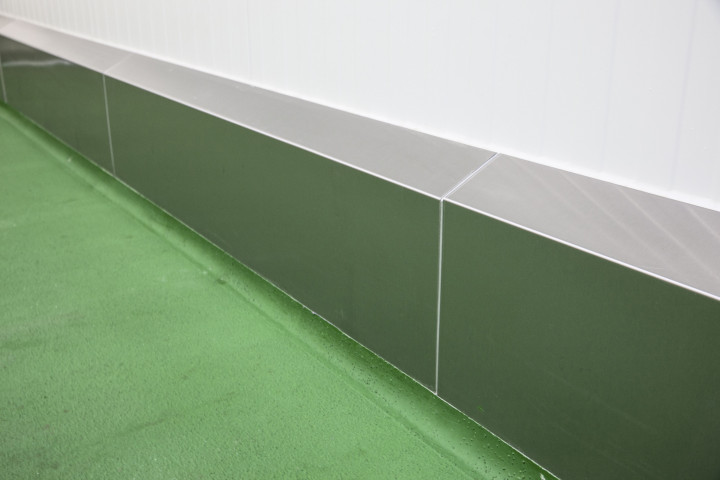 Prefab Wandbescherming
We also offer a wide range of hygienic prefab skirting boards, allowing us to provide the end user with any wall finish they may require. Whether this is a simple skirting board in a general usage area or an impact-resistant bump curb or prefabricated plastic wall rail in a production area, the Ruys Group's extensive range of products will always offer you the optimal solution.
Where we have successfully installed wall protection systems