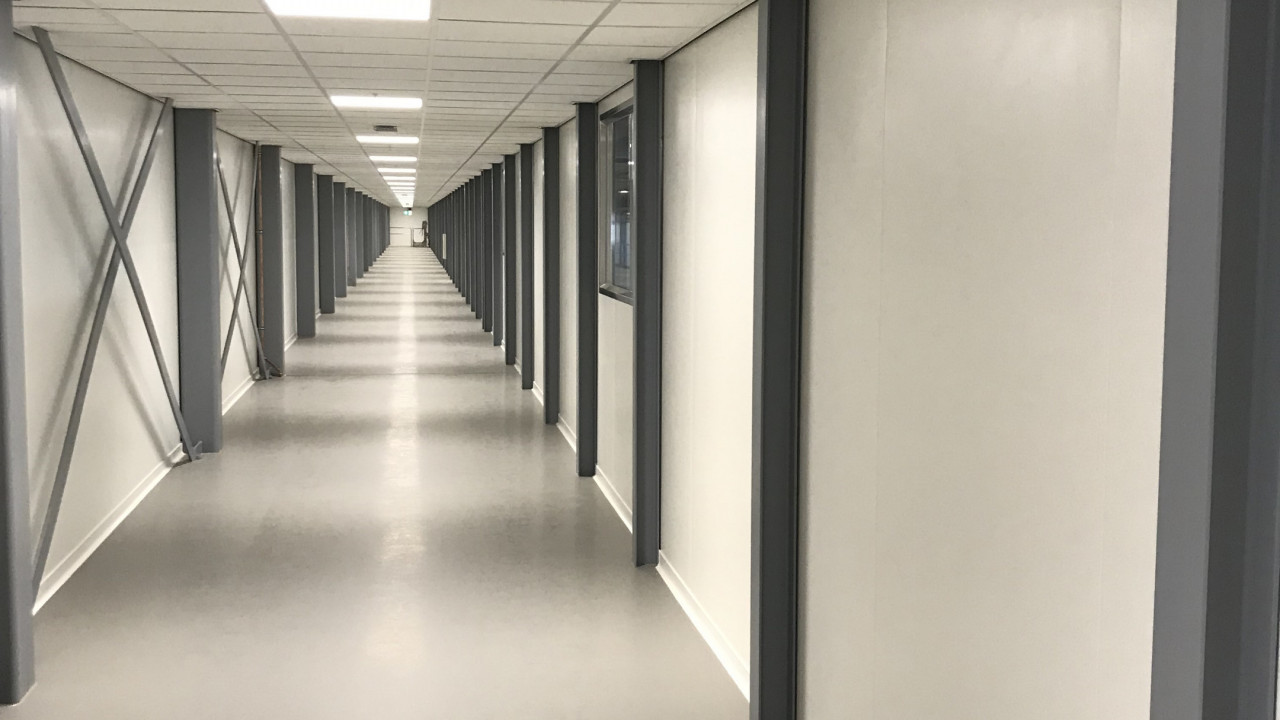 Prefabricated wall solutions
The Ruys Groep offers a wide range of hygienic prefabricated wall solutions, allowing us to provide any space with the desired wall finish. Whether this is a simple synthetic baseboard combined with a synthetic floor in a general use area or a stainless steel bump curb and/or synthetic wall railing combined with an industrial floor in the dispatch or production area, the extensive range of applications of our prefab wall protection systems always offers you the right solution.
A selection from the prefab range:
Synthetic baseboard
Stainless steel bump curbs with or without being recessed for clearance
Synthetic wall railings or wall guards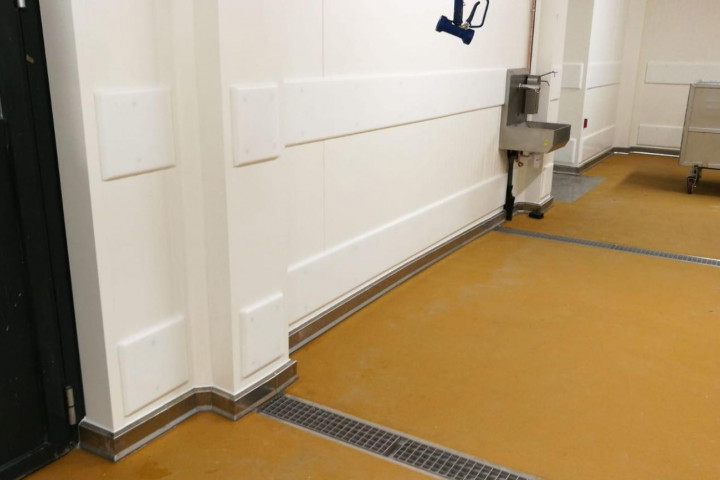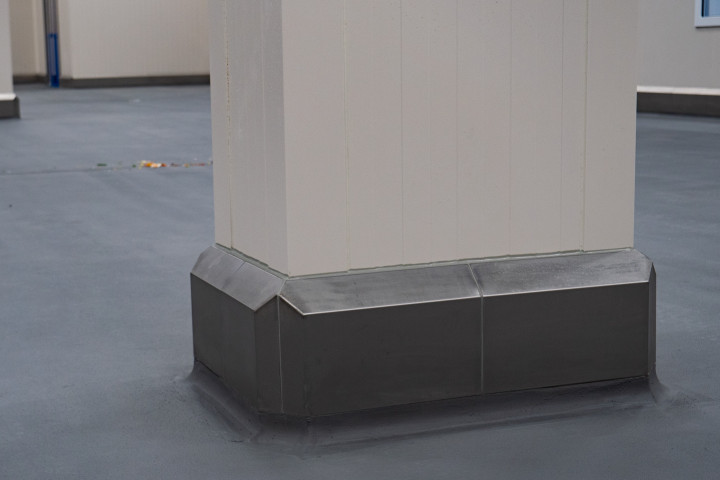 The composition of the stainless steel bump curb
The prefabricated stainless steel bump curbs are filled with a special concrete that is BENOR certificated. This high-quality concrete is strong enough for the heaviest of applications, ensuring excellent impact protection. In addition, the base plates are made of inox steel, a particularly hard steel whose special properties contribute greatly to the patented connection system. Thanks to this unique composition, the bump curbs are resistant to almost any form of impact damage, while also being very hygienic and easy to clean.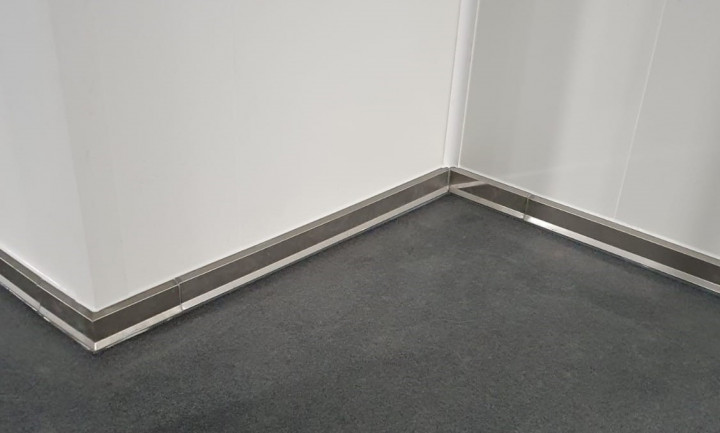 The strength of the hygienic prefabricated bump curb
Especially in cases where there are strict requirements for safety, protection and hygiene, the prefabricated stainless steel bump curbs are an excellent choice. The bump curbs have a patented connection or joint system, making them very popular in the food industry, health sector or pharmaceutical environment. In these sectors, this type of bump curb is almost always mandatory, however, other sectors also experience the benefits and functionality of this type of wall protection product. If you value the properties of strength and hygiene, you can use this form of wall protection which can be placed almost anywhere. In addition to these properties, bump curbs offer several other benefits.
The advantages of the prefabricated stainless steel bump curbs
A durable protection against shocks from food trollies, forklifts, pallet trucks and other tools and vehicles.

The bump curbs are HACCP compliant and meet the strictest hygiene standards.

The bump curbs have 100% anchoring thanks to the patented connection system.

The bump curbs are based on a modular system, making modifications later on possible.
If you would like to know more about our prefabricated wall protection solutions, we can of course provide you with further information. Of course, combining the bump curbs with our other forms of collision protection or hygienic finishings is always possible. Feel free to contact us, we will help you with a tailor-made solution!